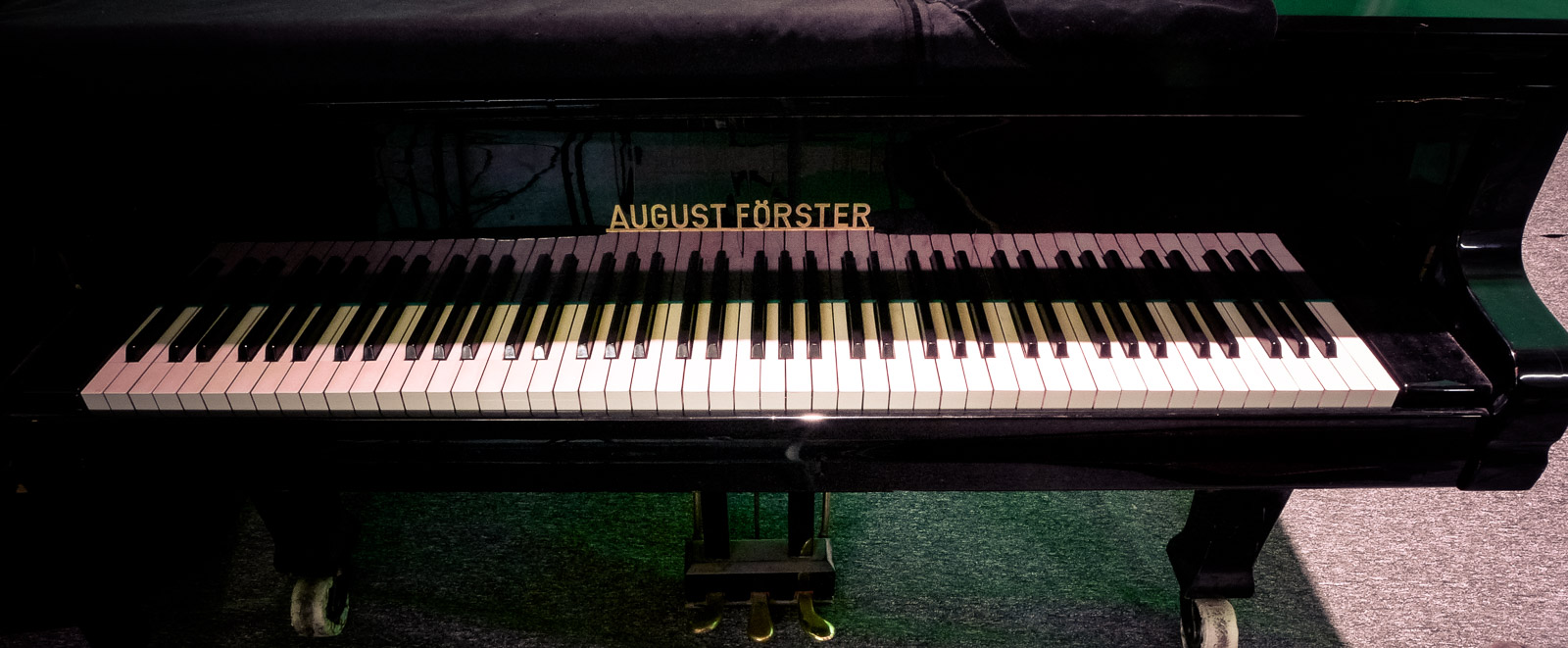 ---
DAWs
Аппаратная А / Room A
Mac Pro 5,1 / OS X 10.11.6 El Capitan
Pro Tools 12.5.2
Logic Pro X 10.3.3
Reaper 5.70 + SWS Extension 2.9.7
Final Cut Pro X 10.3.4
RME Fireface 800 Firewire (ADC/DAC)
Apogee AD16 (ADC)
Yamaha AD8HR (ADC)
RME HDSPe RayDat digital audio interface (4xADAT I/O + +1хAES I/O + 1xSPDIF I/O + 2xMIDI I/O)
UAD-2 Satellite Quad Firewire (DSP)
Plugins: UAD, FabFilter, etc.
Аппаратная Б / Room B
Mac Pro 5,1 / OS X 10.11.6 El Capitan
UAD-2 Apollo Quad Firewire (ADC/DAC + DSP)
UAD-2 Satellite Quad Firewire (DSP)
Logic Pro X 10.3.3
Ableton Live Suite 9.7.4 + Max for Live 7.2.3
Pro Tools 12.8.3
Reaper 5.70 + SWS Extension 2.9.7
Final Cut Pro X 10.3.4
Motion 5.3.2
Plugins: UAD, FabFilter, Soundtoys, Slate Digital, etc.
Мобильная запись / Mobile Recording
Sony Vaio laptop / Windows 7 64bit
MacBook Pro
RME HDSPe Madiface ExpressCard
Mackie ONYX 1200F (ADC/DAC) Firewire
TC Electronic Konnekt24D Firewire (ADC/DAC + DSP)
Edirol R-44 portable recorder
Zoom H4N portable recorder
Предусилители / Preamps
Аппаратная А / Room A
Chandler TG-2
Focusrite ISA 428 MkII (+ADC 8 channels ADAT expansion)
Focusrite ISA 428 MkII
Universal Audio UAD 4-710d (+ embedded ADC 8 channels ADAT)
Nagra 4.2
Panasonic RAMSA WR-DA7 16 mic preamps + 8 line ins (+embedded ADC/DAC 2x8 channels ADAT + 1xAES/SPDIF + 2xS/PDIF)
Long Stereo Channel
Long Quad DisAmp (2 pieces)
Long Mic DisAmp (2 pieces)
TL Audio 5050 Mono Tube Preamp & Compressor
ENGL Tube Preamp E530
Аппаратная Б / Room B
UAD Apollo Quad UNISON Preamps (4 channels)
Nagra 4.2
Прочие интерфейсы, конверторы, АЦП и ЦАП / Misc interfaces, converters, ADC and DAC
RME ADI-4 DD AES-ADAT converter
Apogee AD8000
Apogee AD/DA 1000
Apogee AD/DA 500
Merging DUA II (5 pieces)
(Возможно использование разных предусилителей и конверторов с разными DAW под конкретный проект, на сайте указана типовая конфигурация. / Any preamp combinations are possible, you see a typical configuration.)
Мониторинг / Monitoring
Аппаратная А / Room A
Аппаратная Б / Room B
Система персонального мониторинга / Personal monitoring system
Furman HDS-6 headphone distribution system
Furman HR-6 personal headphone mixer (5 pieces)
Радиосистемы / Radio systems
beyerdynamic Synexis TS8 transmitter (3 pieces)
beyerdynamic Synexis RP8 receiver + DT 2 Headphones (240 pieces)
Наушники / Headphones
beyerdynamic DT 770 PRO
beyerdynamic DT 231 PRO (4 pieces)
beyerdynamic DT 100
Behringer HPM1000 (6 pieces)
Микрофоны / Microphones
Динамические / Dynamic
AKG Acoustics D224E (3 pieces)
AKG Acoustics D202E "Rocket"
AKG Acoustics D5
AKG Acoustics BBB DFIVE (BeatBox Battle D5)
AKG Acoustics D770
AKG Acoustics D120C (2 pieces)
Audio-Technica ATM23
Audio-Technica ATM25
beyerdynamic TG D52d
beyerdynamic M 88 N vintage (2 pieces)
beyerdynamic M 99
beyerdynamic M 201 TG (2 pieces)
Electro-Voice N/D767a
Electro-Voice N/D468
Electro-Voice N/D868
Electro-Voice RE20
Sennheiser MD 441 (3 pieces)
Sennheiser MD 421 (3 pieces)
Shure SM-7B
Shure SM57
Shure Beta 57A
Shure SM58
Yamaha SKRM-100 SubKick Mic
beyerdynamic TG Drum Set PRO M:

1xTG D50d
4xTG D35
2xTG I53
Ленточные / Ribbons
beyerdynamic M130
beyerdynamic M160
RM BIV-1 (3 stereo pairs)
Октава МЛ-19 / Oktava ML-19 (3 pieces)
Конденсаторные / Condenser
AKG Acoustics C 414B-ULS
AKG Acoustics C 414-XLS (stereo pair)
AKG Acoustics C 451B
Audio-Technica AT4047
beyerdynamic MC 840
beyerdynamic MC 930 (2 stereo pairs)
beyerdynamic TG D58C
Electro-Voice RE920 with TxA
Neumann KM130
Neumann KM84 (stereo pair)
Neumann KM183 (stereo pair)
Neumann U89i (2 pieces)
Røde NT1000
Sennheiser MKH 40 (stereo pair)
Sennheiser MKH 416-P48 Shotgun (3 pieces)
Sennheiser E901
Sony C38 (2 pieces)
Октава МК-319А / Oktava MK-319A
ЛОМО 8А13У1.1 "пушка" shotgun / LOMO
ЛОМО 19А21У2 / LOMO
Конденсаторные ламповые / Condenser tube
Audio-Technica AT3060
Schoeps M934c (stereo pair)
Электретные / Electret
Sony ECM-999 (Stereo M/S)
Sony ECM-44b (Omni Lavalier)
Специальные микрофоны / Special mics
AKG Acoustics C524BL boundary (omni)
Sennheiser e 901 boundary (half-cardioid)
Барабаны и перкуссия / Drums and percussion
Комплекты / Kits
Yamaha Stage Custom set (birch/mahogany): Kick 22 x 18", FL 16 x 16", RT 13 x 11", RT 12 x 10"
Premier Vintage set: Kick 18 x 16", FL 14 x 16", RT 11 7/8 x 9", RT 10 x 9"
Малые барабаны / Snares
Pearl Snare Custom Alloy Sensitive Steel 14 x 5 1/2"
Yamaha Snare SD-245A STEEL 14 x 5 1/2"
Sonor Snare Essential Force Birch 14 x 5 1/2"
TAMA Snare S.L.P. series LGM137STA G-Maple 13 x 7"
Тарелки / Cymbals
Zildjian 13" Hi-Hat Dynobeat series (top+bottom)
Zildjian 14" Hi-Hat Avedis Rock series (top+bottom)
Ziljian 14" Hi-Hat A Custom series (top+bottom)
Masterwork 14" Hi-Hat Resonant Series (top+bottom)
Paiste 14" Hi-Hat Alpha Metal Edge (bottom)
Meinl 14" Hi-Hat Amun Dry (bottom)
Zildjian 18" Crash-Ride K-series
Zildjian 20" Medium Ride A Custom series
Zildjian 20" Medium Ride Avedis Series
Sabian 20" Medium Heavy Ride AA-series
Zildjian 18" A Custom Crash
Ziljian 20" A Custim Projection Ride
Masterwork 18" Custom Series Crash
Masterwork 18" Resonant Series Ride
Sabian 18" AA Rock Crash
Meinl 20" Raker Heavy Ride
Sabian 16" B8Pro Thin Crash
Zildjian 17" K-Series Dark Crash Medium Thin
No Name 20" Crash from Soviet-era
Перкуссия / Percussion
Тамбурин Meinl Traditional Wood Series Tambourine
Кахон Meinl Headliner Series String Mahogany Cahon
Cowbell
Различные шейкеры, маракасы и клаве (Куба) / Misc shakers, maracas, claves from Cuba
Дарбука (Египет) / Darbuka from Egypt
Много другой разной перкуссии / Misc additional percussion
Гитары / Guitars
Электрогитары / Electric
Fender Stratocaster American Standard
Gibson Les Paul Studio
Oscar Schmidt Delta King (hollow body)
Бас-гитары / Bass
Ibanez SR800
Eastwood Classic 4 Bass White (hollow body, short scale)
Акустические / Acoustic
Dowina Puella D (dreadnought)
Ibanez AW12 (dreadnought) with Fishman SST pickup and D.I.
Гитарные комбо, усилители, кабинеты / Guitar combos, amps, cabinets
Laney VC15-110 combo
Fender Excelsior combo
Laney LA65D acoustic combo
Laney CUB10 (Modded for Blues Junior sound)
Mesa/Boogie Mark IV head
Marshall 6100LM head
Marshall 1960 4x12" flat cabinet (Celestion Vintage series speakers)
Ampeg SVT-3PRO Bass head
TC Electronic BC410 4x10" bass cabinet
ENGL Tube Preamp E530
Ibanez IBZ10G small combo
Клавишные, драм-машины, семплеры, синтезаторы / Kayboards, drum machines, synths, samplers
August Förster model 275 "Super Mondial" Grand Piano
Rhodes Stage Piano Mark I 1977 (vintage)
Vermona Formation 2 electric organ (vintage)
Moog Little Phatty Stage II analog synth
Moog Sub 37 analog synth
Moog Minitaur analog bass synth
Korg R-3 VA synth/vocoder
Clavia Nord Stage 2 SW73 VA synth/stage piano/organ/sampler
Clavia Nord Modular G2 Engine (expanded) VA synth/fx processor
Korg MS-20 (kit) analog synth
Roland MC-909 Sampling Groovebox
Roland TR-8 AIRA Rhythm Performer
MFB Tanzbär Analog Drum Computer
Alesis D4 Drum Module
Akai MPC500 Sampler/Sequencer
Roland XV-2020 Synthesizer Module
Korg Trinity Pro Synthesizer (76 keys) + SOLO-TRI expansion card
Fatar Studiologic VMK-188 Plus midi keyboard
Инструментальные педали и настольные процессоры эффектов / Desktop FX and pedals
Moog Moogerfooger MF-104M analog delay
Moog Moogerfooger MF-105M MIDI MuRF analog step filter
Moog Moogerfooger CP-251 control processor
BOSS RE-20 Space Echo digital delay/reverb
Korg KAOSS Pad KP-3 dfx processor/sampler
OTOMACHINES BISCUIT dfx processor/synthesizer
OTOMACHINES BIM digital delay processor
Electro-Harmonix Black Russian Big Muff Pi
Outboard
Lexicon PCM81
Roland SDD-320 Dimension-D
Yamaha SPX990
Yamaha SPX90
WAVES MaxxBCL
more...
Микшерные пульты / Mixers
Цифровые микшеры / Digital mixers
Digico SD11 (Stealth Core 2 v8.0.822) + D-Rack (32in/8out)
Panasonic RAMSA WR-DA7
Аналоговые микшеры / Analog mixers
Yamaha RM800-24
Mackie 1202-VLZ3
LONG MicroMix 8S
Yamaha MW12
Yamaha MG10
more...
Система синхроперевода / Interpretation System
beyerdynamic SIS 121 control unit
beyerdynamic SIS 1202 interpreter station (2 pieces)
beyerdynamic Synexis TH8 transmitter with microphone
beyerdynamic Synexis TP8 transmitter
beyerdynamic Synexis TS8 transmitter (3 pieces)
beyerdynamic Synexis RP8 receiver + DT 2 Headphones (240 pieces)
Видеовывод / Video output
Blackmagic DeckLink Mini Monitor PCIe board (HMDI + SDI 3G output)
Blackmagic Micro Converter SDI to HDMI
Плата DeckLink с конвертором SDI-HDMI обеспечивают одновременный видеовывод на 2 FullHD-телевизора из Pro Tools, Final Cut Pro X для профессиональной работы с видеозвуком (запись синхронных шумов, голосовое озвучание, видеомонтаж, прочий постпродакшн). / DeckLink board and SDI-HDMI converter output to 2 FullHD TV sets simultaneously from Pro Tools, Final Cut Pro X for professional video-audio post production (foley, voice dubbing, etc.)
Прочее оборудование / Other gear
Аналоговый студийный магнитофон Mechlabor STM-610S studio tape recorder
Цифровой студийный магнитофон OTARI DTR-7 Pro DAT recorder